Furnace Repair Huntley IL | Top Maintenance Experts
Our Work in Huntley -
2 Reviews
Reviews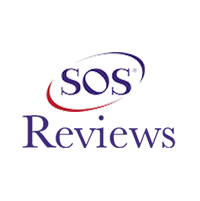 Jackie -
09/18/2020
Huntley
Jerry is the BEST technician. Very knowledgeable, professional, takes the time to explain what you should be aware of, freely answers your questions,...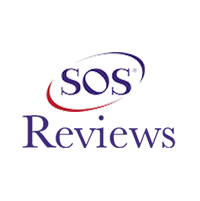 Lynn Puckelwartz -
10/21/2019
Huntley
Jerry and Advantage Contractor are the best! And we were builder/developers!
Boasting a highly experienced team of skilled servicemen, Advantage Heating is here to resolve all your heater related problems. From fixing the machine to helping you install a new system, our services include everything. So the next time you encounter even a minor inconvenience with the system, don't hesitate to give us a call.
Heater Installation and Maintenance Services Near You
Advantage Heating is the leading HVAC company in this location. We deal with intense demands, but thanks to our proficient team, we handle each project equally. If you want your furnace to retain its glory for the longest time possible, you must invest in regular maintenance. This little step would ensure your heater's longevity and allow you to sleep better at night, thanks to the warmth it provides.
When the latter happens, you can easily hire our team of specialists who will effectively restore your heating unit to an operational condition. In turn, you will be able to do routine tasks comfortably without having to wait for long periods. Your satisfaction is our priority, which is why our furnace repair service takes your schedule into account, limiting non-functional time and maximizing efficiency.
But guess what, you have no reason to worry. Advantage Heating is here for you to fix your system and restore warmth to your home.

Need Your Furnace Installed or Fixed? Call Our Nearby Experts!
Has your heating system stopped working all of a sudden? Don't just sit there wallowing in the frigid air. The sooner you get the problem fixed, the less likely it will give way to further complications. Sometimes, what seems small can quickly spiral into a massive disaster, which is nothing short of a nightmare.
Here are some of the tell-tale signs indicating that it's time to purchase a new heater:
You have been paying high energy bills
The rooms are cold, and not warm
The temperature is never consistent in your rooms
Your house is dry and dusty
The furnace is unusually noisy
It is many years old
It's easy to go wrong with furnace repair, and not all services are made equal! Naturally, it would help if you had technicians that do their job right, and our track record guarantees our services are the best. Instead of spending your hard-earned money on repairs that barely last a month, you can reach out to us, and we will fix your system in no time.
Besides providing you with top-notch maintenance services at Advantage Heating, we also install new furnaces. So if you plan to buy one anytime soon, don't forget to give us a call. Our team will be there swiftly and will help you out every step of the way!