Huntley IL AC Installation | Trusted Cooling System Replacements
Our Work in Huntley -
2 Reviews
Reviews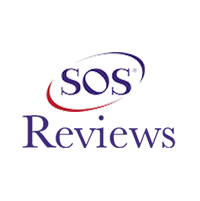 Lynn Puckelwartz -
10/21/2019
Huntley
Jerry and Advantage Contractor are the best! And we were builder/developers!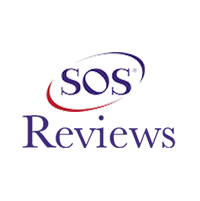 Jackie -
09/18/2020
Huntley
Jerry is the BEST technician. Very knowledgeable, professional, takes the time to explain what you should be aware of, freely answers your questions,...
AC installation is one of the most crucial jobs in the HVAC industry, and we are proud to tell you that it's one of our specialties. After dealing with numerous installations, we know what it takes to get it right. You will come across many companies here and there, but no one can be as skilled and efficient as us. Advantage Cooling is the top contractor in this region, thanks to our long list of happy and satisfied customers and our focus on providing premium quality services.
To say that a malfunctioned AC is a sheer nuisance would be an understatement. If anything, it is a massive impediment to even the most minuscule of tasks. But there's something even more pressing, which has to do with choosing the right kind of AC installation. It can be hard to identify when repairs are needed and when the whole unit needs to be upgraded. However, as long as you know the warning signs, you can quickly tell when it's time for an AC replacement.
Let's check out the major signs that your system is too damaged to be repaired:
AC is older than a decade
You have repaired it multiple times already
Energy bills are higher
AC makes use of the R22 refrigerant
Your rooms feel hot and stuffy
AC has become noisy
Air Conditioner Installs and Replacements You Can Trust
If you have observed these symptoms in your system, we are sure that a replacement is inevitable. However, to be completely sure, schedule an appointment with us and allow us to take a look at the machine. After examining the issues, our technicians will let you know if a replacement is mandatory. And in case it is, they will also help you out in choosing the right model for your home.
If you're still a little iffy about replacing your old system, consider these points.
Cost savings: Newer AC systems are designed to minimize energy costs as they work more efficiently
Quieter when the system is running: Older units make some noise whereas newer ones are much quieter
It'll feel cool all the time: Better airflow, noise minimization, and cooler air will have you knocked out during the night
Considering the plethora of advantages, we are confident that you will make a wise decision and allow yourself the comfort and cool air of a brand-new AC.

Need Your Air Conditioning Installed or Replaced? Call Our Team!
If you're at your wit's end with a non-functioning AC system, reach out to our experts. From installation to maintenance, our team has you covered!