Furnace Repair Pingree Grove IL | Top Maintenance Experts
Our Work in Pingree Grove -
2 Reviews
Reviews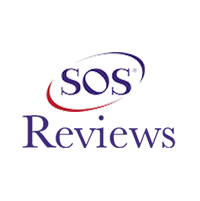 Marguerite Harrington -
02/13/2021
Pingree Grove
I don't usually write reviews, but I was very impressed that Adrian was able to help me over the phone to restore my heat! He was very knowledgable an...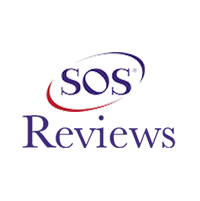 Karol -
03/07/2018
Pingree Grove
Nick is a great employee of yours! Very kind and accommodating! As well as had fun with my extremely curious cats!!
Basking in the sun and feeling the heat on our skin is something we all enjoy for a significant chunk of the year. It's certainly something we miss when the cold winter months come around. And if it weren't for our heating systems, we would probably be curled up in blankets, struggling to move. Needless to say, when they malfunction, it feels like hell has frozen over. So, what can you do when your heating unit refuses to budge? Well, you leave it to us! We deliver prompt heating repair services, and our experienced technicians get your system running in a jiffy. As long as you're situated in one of our service areas, you can look forward to feeling toasty warm in a cozy space again.
Our experts will reach out to you immediately, and in no time, you will be able to enjoy the warmth of your furnace.
Heater Installation and Maintenance Services Near You
Surviving without a heating system in the winter is unimaginable; however, it is prone to malfunctioning like any other equipment. Whether you're using a completely new furnace or have been stretching the longevity of an old one, breakdowns are inevitable.
When you notice that your furnace has stopped functioning according to your expectations, call us for a thorough check-up. The more proactive you are, the better we can treat your system. But there's one caution you should always follow– never hire an amateur company. It's better to refrain from treading into the treacherous roads, as even a slight mistake can cause severe damage to your heater.
But guess what, you have no reason to worry. Advantage Heating is here for you to fix your system and restore warmth to your home.

Need Your Furnace Installed or Fixed? Call Our Nearby Experts!
When your furnace's condition worsens and repairing is not enough to make it functional once again, it's time to replace it. Here are some of the tell-tale signs indicating that it's time to purchase a new heater:
Just as humans need to examine their symptoms, you need to watch out for warning signals that your heating system needs the extra help.
Your energy bill is breaking the bank.
Uneven heating: One room feels like a boiler, while the other detects opposite temperatures
Some eerie noises are coming from your furnace.
The heating level is fluctuating despite the specified temperature.
The system is emitting cold air.
You cleaned yesterday, but everything seems dusty.
If you nodded to these signs, then it's high time to invest in a new heater. It will allow you to save tons of money on your energy bills and will also ensure that you stay warm during the season of frost. So if you plan to buy one anytime soon, don't forget to give us a call. Our team will be there swiftly and will help you out every step of the way!